Vegetarian food doesn't have to mean boring food, and here at The Mason's Arms in Gargrave we design our menus to cater for everyone, and we always ensure our vegetarian options are packed full of flavour and aren't just an afterthought. So, with that in mind, and the fact that this week marks National Vegetarian Week, we've dedicated a full article to go through some of our Mason's Arms veggie classics, as well as some top tips from our brilliant team of chefs for how to introduce amazing flavour into your own veggie creations at home.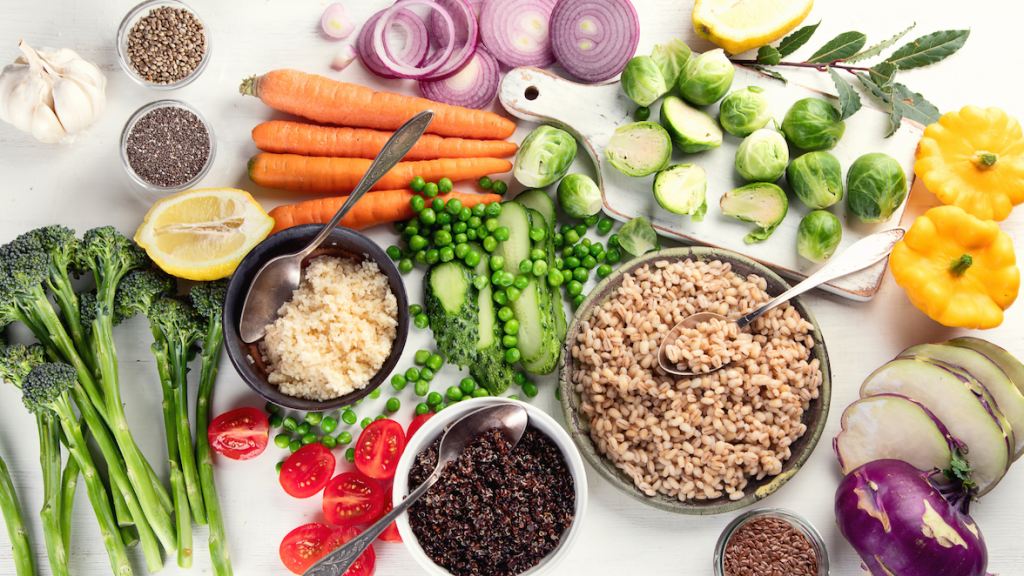 We've said it before and we'll say it again, Spring is our favourite time of the year because of the abundance of fresh British produce available from our local suppliers. It's the time of year when we often say goodbye to robust root vegetables, and hello to sweet, delicate vegetables such as asparagus, broad beans, peas, radishes, green beans, spring onions, courgettes, and even edible flowers!
The Masons Arms Veggie Faves
Homemade Roasted Vegetable, Mushroom & Pumpkin Seed Slice
Number one of the list of favourites has to be our ever-popular Veggie slice which is available on our Sunday Menu with our famous Yorkshire Roast Dinner. It's packed full of flavours, and because it's homemade on the day, it's wonderfully light and moist, not like some vegetable slices and nut roasts you'll find which can often have a reputation for being dry!
Fresh Mint & Spring Vegetable Risotto
Risotto is a firm favourite here at The Masons. We like to change up the ingredients fairly regularity, but as we're now in Spring, it would be amiss of us not to mention the Fresh Mint & Spring Vegetable Risotto, which is light and creamy, with a burst of freshness that comes from the mint. Well worth a try when you visit us in Gargrave.
Red Lentil, Sweet Potato & Spinach Dhal
When we said vegetarian food doesn't have to be boring, we certainly meant it with this one! For those who like their spice, the Red Lentil, Sweet Potato & Spinach Dhal is a perfect choice. It's beautifully spiced, but also has a sweetness that comes from the sweet potato, which balances the dish really well. We serve it with fluffy Wild Basmati Rice, Naan Bread, Mango Chutney.
How to make those veggies sing!
Believe it or not, we get plenty of customers ordering our vegetarian dishes, even meat eaters! But no meat doesn't have to mean a sacrifice on flavour. Everyone makes their own choice when it comes to choosing a meat free diet, whether it be for health reasons, religious constraints, or concerns about animal welfare. We of course would love for you to sample some of the above meals which often frequent our menus, but we'd also love to give you 5 top tips for how to get the most out of your veggies at home and make some show stopping dishes for your friends and family!
1.     Get the basics right!
Most dishes start with the same foundation of sautéed onion, garlic and perhaps ginger. This gives you a fantastic building block to basically make whatever dish you want, and ensure you have a strong layer of flavour right from the get-go. From this point, you can make delicious soups, sauces, broths, risottos, currys, stews, the list goes on. As a little shortcut, you can even batch good your onion and garlic base and freeze it down, although it only takes a few minutes to cook down anyway.
2.     Add Spices
Where a lot of people go wrong is not adding enough flavour to vegetarian food. Unlike meat-based dishes that carry a strong flavour on their own, vegetables often need a little help along the way to get the most out of them. A good tip with whole spices is to toast them in a dry pan first, which opens up their flavours and releases their natural oils. Smoked Paprika, Turmeric, Nutmeg and Cumin are all fantastic spices to add to most dishes, literally a ¼ tsp of each. Or if you're roasting off some potato wedges, try adding some Cajun spice to give them an extra kick.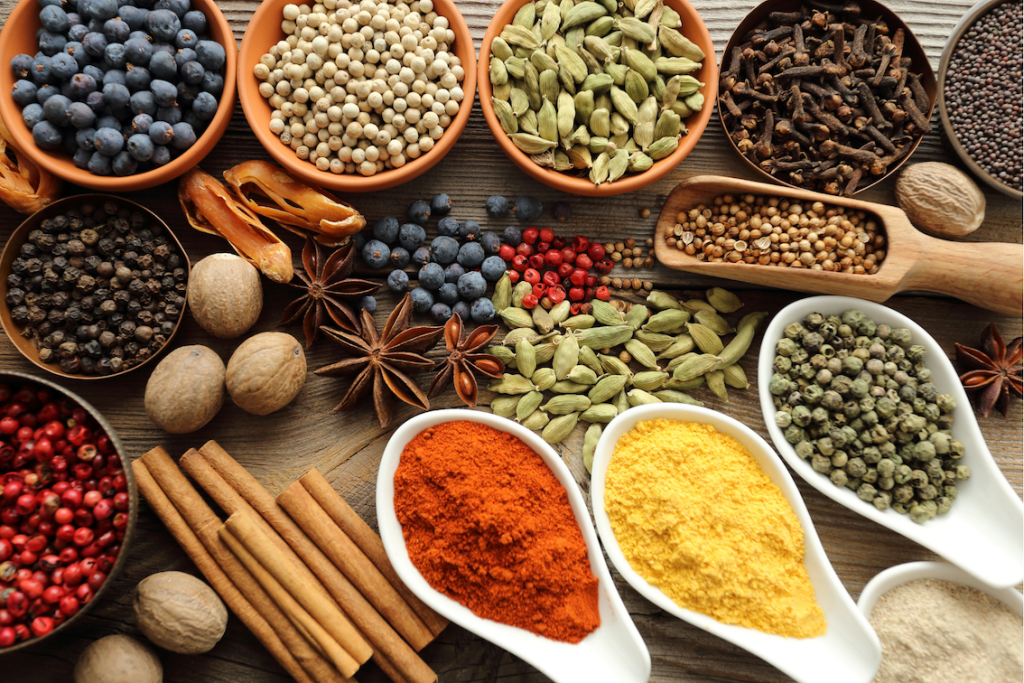 3.     Add salt in layers
Whenever you say the words "I can never make mine taste as good as a restaurant', we can pretty much guarantee you're under seasoning your food. A good tip when adding salt to your dishes is season a little at a time throughout the cooking process. Many people add salt at the very end, but try adding a small pinch at every stage of the recipe, and taste as you go.
4.     Colour = Flavour
Whatever you do, always preheat your pan first. And don't be afraid of getting it smoking hot! Getting colour onto your veggies is one key way to bring out their natural sugars and get them nicely caramelised. Remember the golden rule: Colour = Flavour! A good tip here is to keep your veg nice and chunky, which increases the surface area and means more space to get nicely browned.
5.     Use the right fats
We've all got sunflower and vegetable oil in our cupboards haven't we but try swapping out those staple oils for something a little funkier! Soybean, peanut, canola, cottonseed, and corn oil are great for cooking with as they have a high smoke point meaning you can get that pan really nice and hot without the oils burning. Olive oil, avocado oil and coconut oil all have deep, rich flavours which make them perfect for drizzling over your meals before you serve up.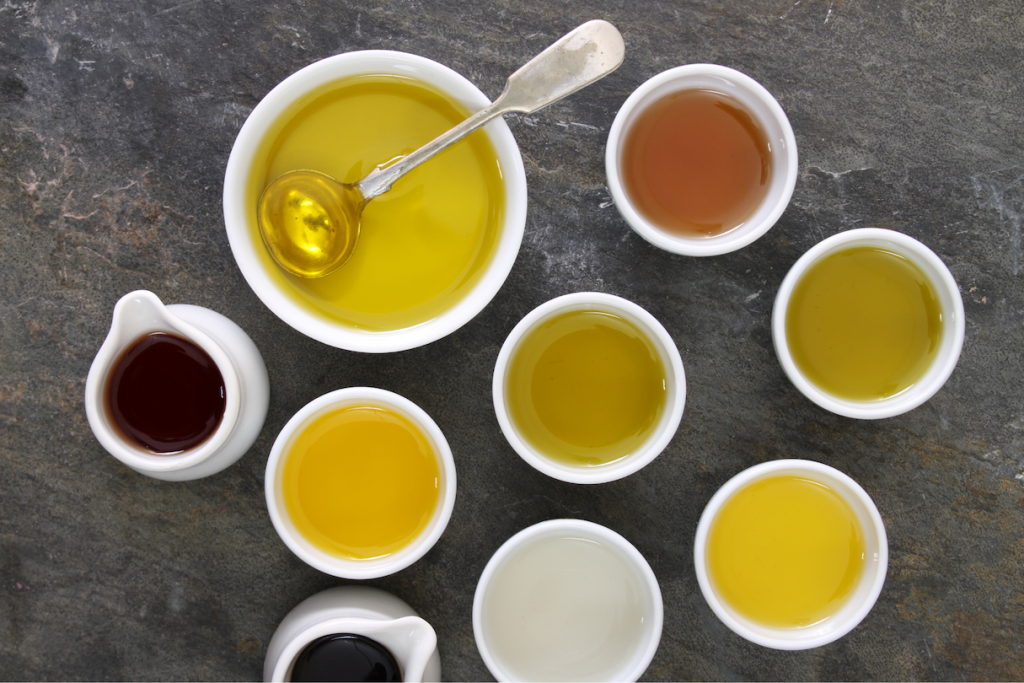 We hope you enjoyed this month's article, and do make sure next time you're looking for a vegetarian friendly pub in Gargrave you come and give some of our veggie dishes a try!
Thanks for reading!
The Masons Arms Team