Well, what a strange period we find ourselves in, 10 days of mourning. We, like the entire nation, we're saddened to hear of the passing of Her Majesty Queen Elizabeth II last week, and even at the age of 96, it still came as a shock to us all. The Queen lived a life of duty and dedicated her life to her throne and the people of the United Kingdom and the Commonwealth. She was known to have a wicked sense of humour, as well and a down to earth personality, something which is clear to see when you watch the many videos of her during family time and in less formal surroundings.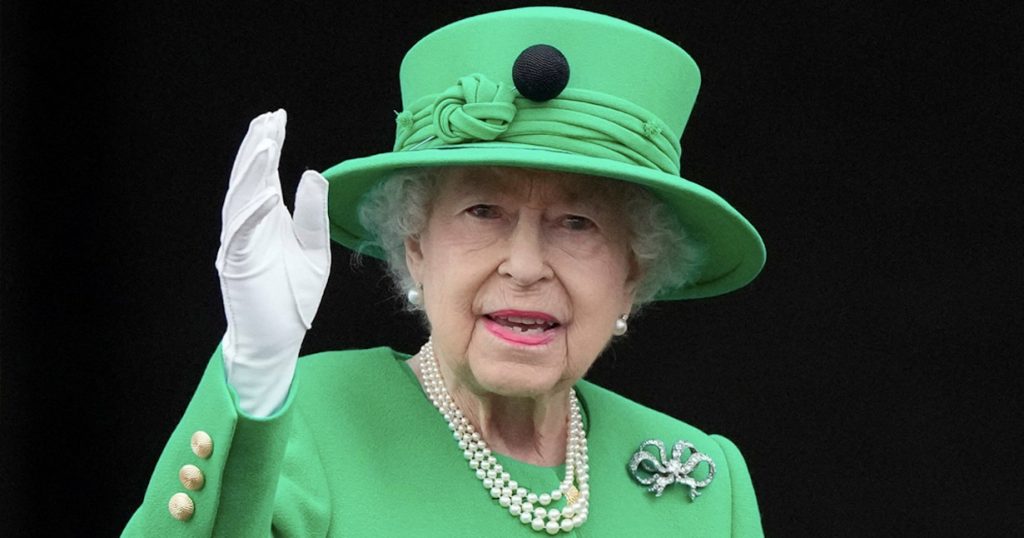 Here that The Masons Arms in Gargrave, we thought a fitting way to celebrate the life of Queen Elizabeth II was to highlight her favourite foods and drinks, some of which may come as a bit of a surprise!
What The Queen Ate for Breakfast, Lunch & Dinner
The Queen had a team of some of the world's finest chefs, and access to the best quality produce that money can buy, so you might expect indulgence at every turn…! However, the Queen wasn't a foodie at all, unlike Prince Phillip. In fact, she would largely eat the same meals week in week out, and rarely deviated passed the usual rotation of meals. How it's said to have worked is the royal chefs would send the Queen a proposed menu twice per week, and she would strike through the meals that she didn't fancy, or even write something that she wanted underneath! That'd be the life, wouldn't it?!
It might come as a surprise that she started her day with a simple cup of tea (Earl Grey of course!) and a bowl of cereal – Kellogg's Special K to be exact. On special occasions, she was quite partial to scrambles eggs with smoked salmon, which might be more in line with what people would expect.
Moving onto lunch, The Queen enjoyed a simple dish of either grilled fish or chicken, alongside some wilted spinach or courgettes. Although it's not your haddock or cod that adorns the plate, rather Dover Sole! It might come as a bit of a shock though that prior to having her lunch, the Queen would usually enjoy a Gin and Dubonnet Cocktail, her favourite drink.
In between lunch and dinner, it might come as no surprise that the Queen often enjoyed afternoon tea, usually consisting of her favourite, chocolate biscuit cake. She also always had scones with jam and cream. And guess what, she put the jam on first… so end of debate! The third course of the day certainly wouldn't have been light on calories, but who could blame her!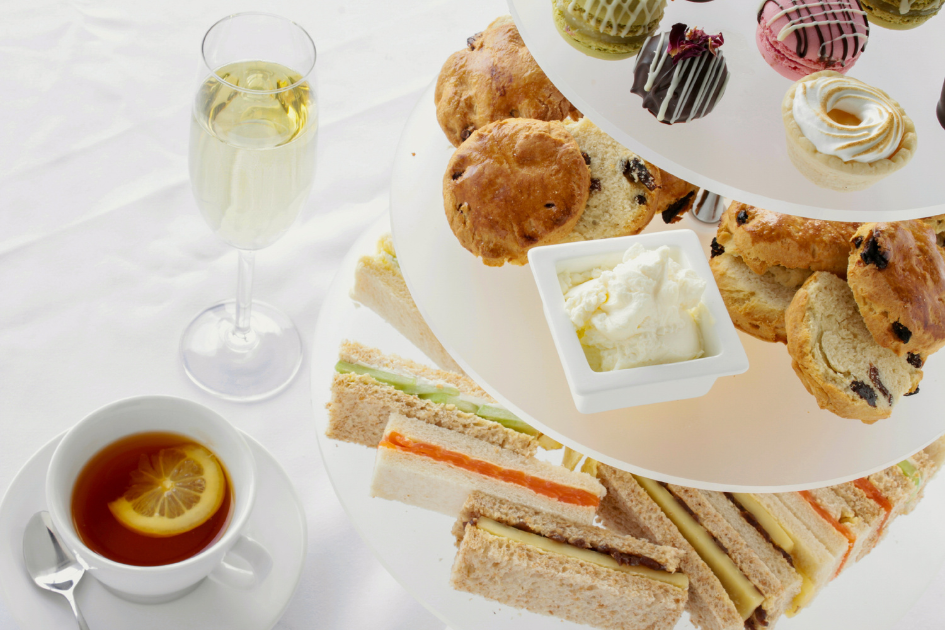 For dinner, the meal usually took a similar form to lunch, a simply cooked piece of fish or meat, with vegetables or salad. It's said that pheasant and venison were two of her favourite meats to enjoy at dinner time. Of course, a traditional Roast Dinner was never far from the family table on a Sunday, and it's said that Sunday Lunch was one of Her Majesty's favourite dishes. We certainly agree with her there! For dessert, the Queen was partial to fresh strawberries and peaches when they were in season – healthy!
According to the Queens former chef, Darren McGrady, she never directly said she didn't like a meal, but she would sometimes leave a note with something along the lines of "I don't want that again". Brutal, but I suppose it's better than a bad review on TripAdvisor!
The Queens Favourite "Fancy" Meals
It's of course well known that the Queen played host to a variety of guests the royal palaces over the years, from world leaders and charity patrons to celebrities and sports stars. On such occasions the menu was slightly more lavish than that of the everyday staples above. For starters she enjoyed potted shrimp with warm toast, or Gleneagles pâté, which is smoked salmon, trout and mackerel. The Queen was a big fan of using local produce, much like us at The Masons Arms. For example, if she was at Balmoral Castle, she would try where possible to use produce from the estate's farmland, lakes and rivers.
For main course, she enjoyed game such as Pheasant, Partridge and Venison, alongside rich sauces such as mushroom whisky sauce. It's certainly a good job these types of dishes weren't on the menu every day!
For dessert, it's basically anything chocolate. Apparently, the Queen was an absolute chocaholic, and loved anything which was made with or served with chocolate. Her absolute favourite was said to be Chocolate Perfection Pie, whatever that is…! But is sounds good.
The Queens Favourite Drink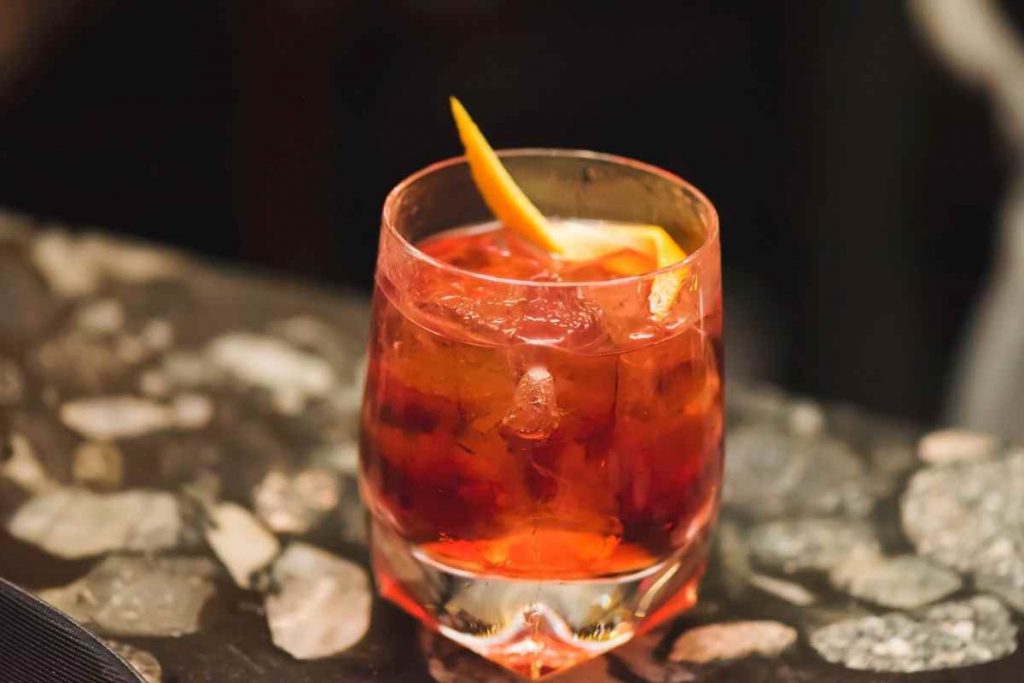 We couldn't write a blog without mentioning a drop of the good stuff, could we? It's said that the Queen was quite partial to a drink as well, washing down most evening meals with the world's finest champagnes. So, if you're looking for a drink to toast our Queen, look no further, her all-time favourite drink was said to be a Gin and Dubonnet Cocktail. And you'd be forgiven for thinking that one of the world's finest and most expensive gin brands would have been the only option, however, the reality is the Queens favourite gin was in fact Gordon's London Dry Gin – very affordable! Try the drink out for yourself in the bar at The Masons Arms or have a go at making it yourself using the below recipe, it really couldn't be easier.
Ingredients:
2 parts Dubonnet
1 part London dry gin
1 lemon wedge
2 large ice cubes
Instructions:
Step 1: Mix 2 parts Dubonnet with 1 part dry gin.
Step 2: Serve over the ice cubes in a crystal tumbler and top with a wedge of lemon or lemonade / bitter lemon.
Thanks for reading
The Masons Arms Team