Here at the Mason's Arms, our ethos when it comes our food menus is to keep things local, seasonal, and most importantly, in line with what people have come to expect from a traditional English pub. With that in mind, British Food Fortnight has snuck up on us once again, a celebration of all things British, taking place between 16th September and 1st October. Although we don't tend to do anything different in terms of our menus for British Food Fortnight, as they already reflect exactly what celebration stands for, it is a good opportunity for us to shout about our local suppliers and the fantastic array of food we have in abundance.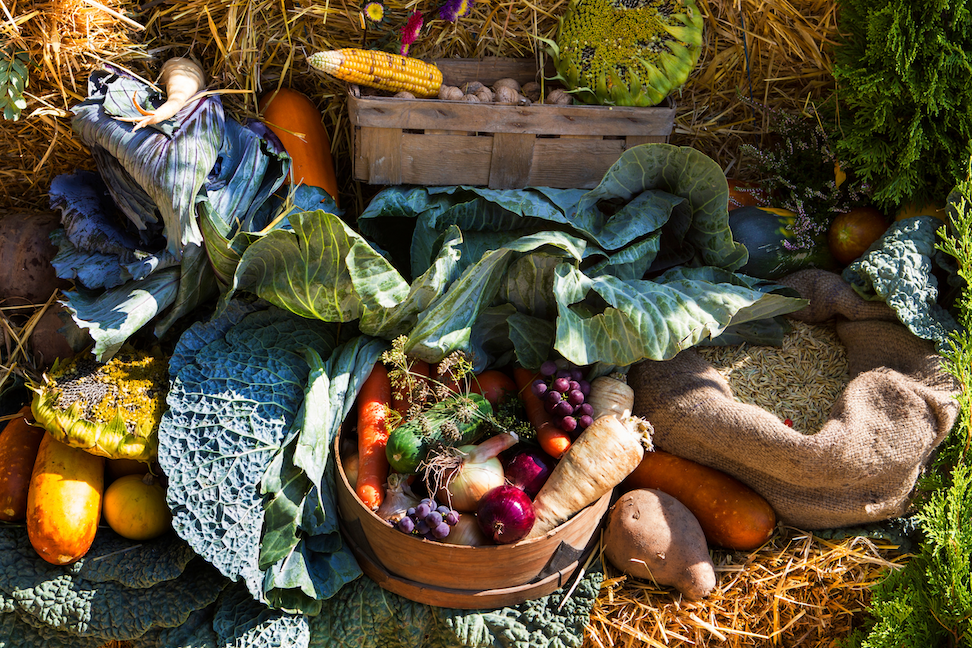 So, what is British Food Fortnight?
British Food Fortnight is an annual celebration that captures the essence of the United Kingdom's culinary heritage and gastronomic diversity. Spanning two weeks, this event is a journey through time and taste, where traditional flavours intermingle with modern twists, and local ingredients take centre stage. The fortnight is a testament to the nation's culinary pride, emphasising the importance of celebrating local produce, regional specialties, and the rich history that has shaped British cuisine. From the lochs of Scotland to the bustling streets of London, and everywhere else in between including right here in the rolling hills of the Yorkshire Dales, British Food Fortnight brings communities together over shared meals, farmers' markets, food festivals, and spirited conversations about the vital role food plays in connecting people, cultures, and traditions.
Why is British Food Fortnight such a big deal?
It's no secret the hospitality and agricultural industry has taken a bit of a battering over recent years, therefore British Food Fortnight is a fantastic chance to encourage people to use local restaurants and pubs. We're biased but we believe that using local pubs is not just about enjoying a drink or a meal; it's a meaningful choice that fosters community, preserves tradition, and supports local economies. Local pubs serve as vibrant gathering spaces where neighbours become friends, stories are shared, and connections are formed. By choosing to spend time in these establishments, we contribute to the preservation of cultural heritage, as many pubs have deep historical roots that reflect the character of the region, no more so than right here in Gargrave.
Many local pubs, ourselves included, often prioritise sourcing ingredients and products from nearby farms and businesses, bolstering the local supply chain and promoting sustainability. Each visit to a local pub is an investment in the heart of the community.
Harvest Festival
British Food Fortnight, by no coincidence, coincides with the traditional Harvest Festival which is an annual celebration that takes place in churches, schools, and communities across the country. The festival is rooted in agricultural traditions, dating back to when communities relied heavily on successful harvests for sustenance and survival. It's a time to give thanks for the bounty of the land, the fruits of the fields, and the food that sustains us throughout the year.
During the Harvest Festival, churches and schools are often decorated with displays of fresh produce, vegetables, fruits, and flowers. These displays serve as a visual representation of the agricultural abundance and are often referred to as "harvest decorations." People come together for special services, songs, and prayers of thanksgiving, expressing gratitude for the food and resources provided by the land.
We invite you to join us
An important part of British Food Fortnight is sharing in the celebration with friends and family. So, with that in mind we invite everyone to try a meal with us at The Mason's Arms, and to sample some of the finest British produce from local suppliers right on our doorstep. We're big believers that bringing the people that are closest to you together and enjoying a proper meal, a few drinks, and a laugh, is a great way to relieve the stresses of modern-day life and provoke conversation a proper British pub.
Thanks for reading,
The Masons Arms Team.