Here at The Masons Arms, we're fortunate to be located in one of the most picturesque villages in Yorkshire. Gargrave sits on the Southern edge of the Yorkshire Dales, meaning we benefit from the vast array of Yorkshire produce that's produced right on our doorstep. Being in such an idyllic location, as well and being situated smack bang on the Pennine Way, means we also have an abundance of tourists and visitors from all around the world come through our doors to stay in our B&B, and sample some of the Yorkshire Fayre on our pub menus. As such, we aim to fill our seasonal menus with as much traditional dishes as possible from 'God's own Country'. We're often asked by our guests, "what dish is Yorkshire most famous for", so we thought we'd dedicate a blog to the topic. Let's dive in!
One of the hallmarks of Yorkshire Dales fayre is the emphasis on locally sourced ingredients. The Masons Arms takes pride in supporting local farmers and producers, showcasing the abundance of the region's natural offerings. Whether it's the tender beef from nearby farms or the vibrant vegetables from local markets, the commitment to using fresh and seasonal ingredients is evident in every one of our dishes. This not only ensures a delicious dining experience but also promotes sustainability and a strong sense of community. An example of this is we have recently changed our meat supplier to Craven Farm Butchers who supply nothing but the finest quality meat to our team of chefs!
Yorkshire Puddings
At the heart of traditional Yorkshire cuisine, the iconic Yorkshire Pudding stands tall as a cherished culinary masterpiece. This golden-brown marvel, with its crispy exterior and fluffy interior, captures the essence of comfort and tradition. A true testament to the region's culinary heritage, Yorkshire Puddings are a staple in Sunday roasts and festive feasts, often adorning plates alongside succulent meats and rich gravies. The magic lies in their simplicity, yet the anticipation and satisfaction they evoke are unparalleled. Savouring a Yorkshire Pudding is like taking a bite of history, a flavour that has been savoured and celebrated for generations, reminding us that the best dishes are often rooted in time-honoured recipes. We could write a whole blog on Yorkshire puddings, in fact, we have! So if you're interested check it out here.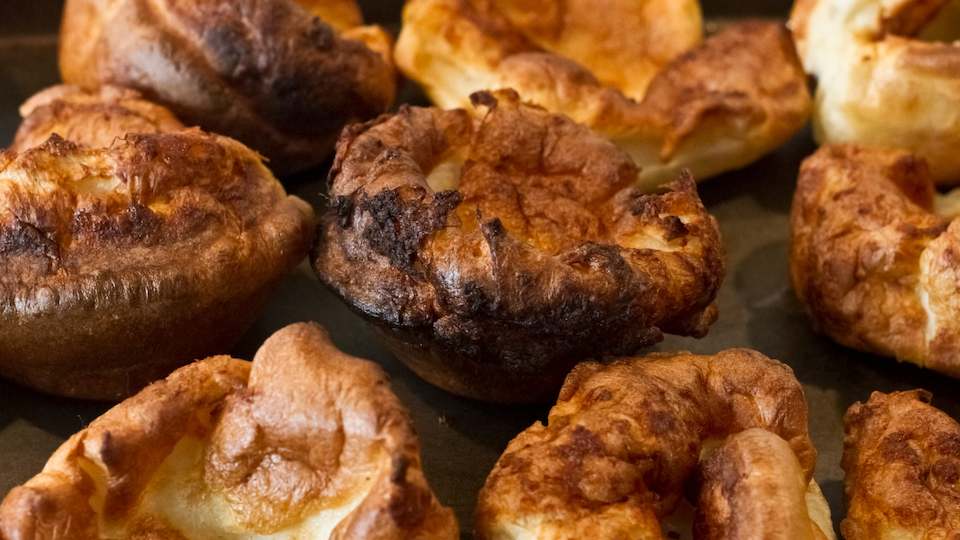 Yorkshire Wensleydale Cheese
Nestled in the heart of Yorkshire's culinary heritage, Wensleydale Cheese stands as a testament to the region's rich dairy tradition. With its crumbly texture and delicate, slightly tangy flavour, Wensleydale Cheese has been a beloved staple on Yorkshire tables for generations. Crafted with care using locally sourced milk, this iconic cheese captures the essence of the Yorkshire Dales' rolling hills and lush pastures. Whether enjoyed on a warm slice of freshly baked bread or paired with the vibrant flavours of chutneys and fruits, Wensleydale Cheese is more than a simple dairy product – it's a taste of tradition and a true Yorkshire treasure.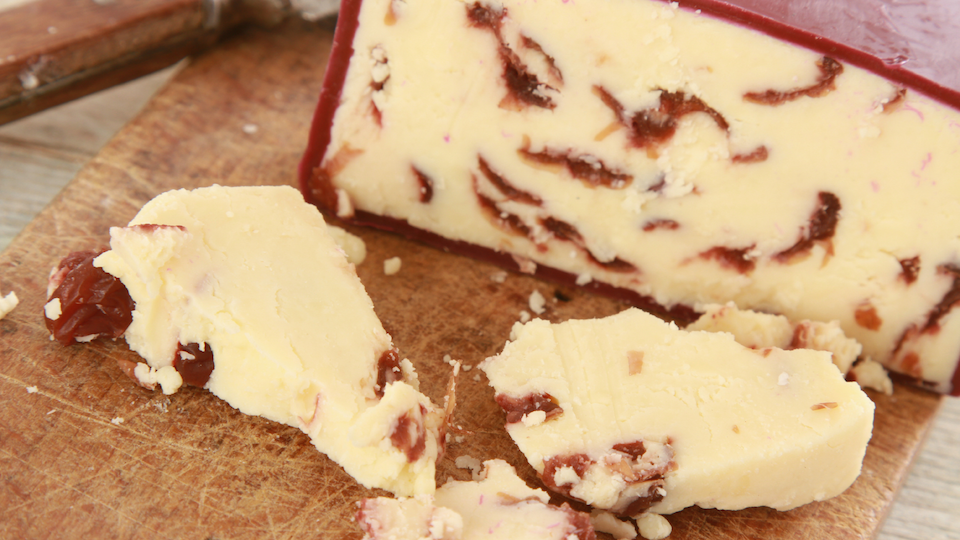 Timothy Taylor Championship Beers
Nestled within the heart of Yorkshire's brewing tradition are Timothy Taylor Championship Beers. With a legacy spanning over 160 years, this renowned brewery has been dedicated to producing a range of exceptional ales that capture the essence of Yorkshire's rich brewing heritage. Their collection boasts a symphony of flavours, from the classic Landlord Bitter with its balanced hop character to the golden Boltmaker Ale, brimming with malt richness, both of which we have on draught at The Masons, and continue to be as popular as ever.
A prime example of the marriage between Timothy Taylor's ales and traditional Yorkshire cuisine is the mouth-watering "Beer-Braised Beef Pie." Crafted with succulent chunks of slow-cooked beef, caramelized onions, and a hearty glaze of Timothy Taylor's Landlord Bitter, this pie embodies the region's culinary charm, where the robust flavours of the ale infuse every bite. The beer is also used in the batter used for our Beer Battered Fish & Chips!
Yorkshire Rhubarb
No exploration of traditional Yorkshire food would be complete without a nod to the beloved rhubarb. This vibrant and tangy plant has long been an integral part of Yorkshire's culinary landscape, celebrated for its versatile use in both sweet and savoury dishes. Rhubarb's distinctive tartness adds a unique twist to traditional recipes, perfectly embodying the region's liking for bold flavours. From the iconic Rhubarb Crumble, where tart rhubarb is lovingly encased in a buttery crumbly topping, to the more unexpected Rhubarb Chutney, offering a delightful balance of tang and spice.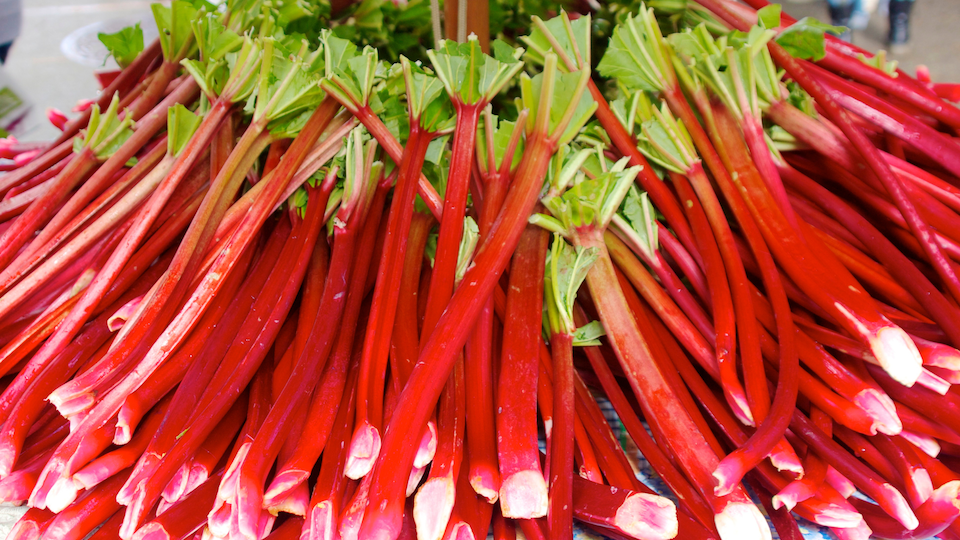 Liquorice
Liquorice, a cherished ingredient in traditional Yorkshire fare, adds a distinctive twist to the region's culinary heritage. Known for its rich, earthy flavour with subtle hints of sweetness, liquorice has found its way into various Yorkshire delicacies, creating a unique and unforgettable taste experience. One example is the Yorkshire Liquorice Cake, a time-honoured dessert that marries the robust essence of liquorice with the comfort of a moist, sponge-like texture. This indulgent cake not only captures the essence of Yorkshire's culinary tradition but also pays homage to the intriguing complexity of liquorice as a key ingredient, making it a must-try treat for those seeking to explore truly authentic Yorkshire flavours.
We really hope you've enjoyed our short dive into the world of Yorkshire Fayre. We really could have continued to write for pages and pages, as we're spoiled with so many fantastic ingredients and food producers here in Yorkshire.
Thanks for reading,
The Masons Arms Team