Halloween, the enchanting night when ghosts, ghouls, and all things spooky come out to play, is a time not only for costumes and tricks, but also for indulging in deliciously eerie treats. Embracing the culinary traditions of this bewitching holiday adds an extra edge of excitement and creativity to your celebrations. In this article, we dive into the world of spooky food and drink ideas, exploring everything from wickedly delicious beverages to pumpkin delights, petrifying pastries, and the witchcraft behind mixology.
Brewing Wickedly Delicious Drinks
Bewitching Potions: Creating Eerie and Creative Concoctions
Let your imagination run wild as you enter the realm of bewitching potions. These enchanting drinks are the perfect tonics to captivate your Halloween guests. To create a truly eerie atmosphere, experiment with uncommon ingredients like dry ice or edible glitter. Take your spooky libations to the next level by incorporating unexpected flavours such as blackberry-infused vodka or blood orange juice. The possibilities are endless!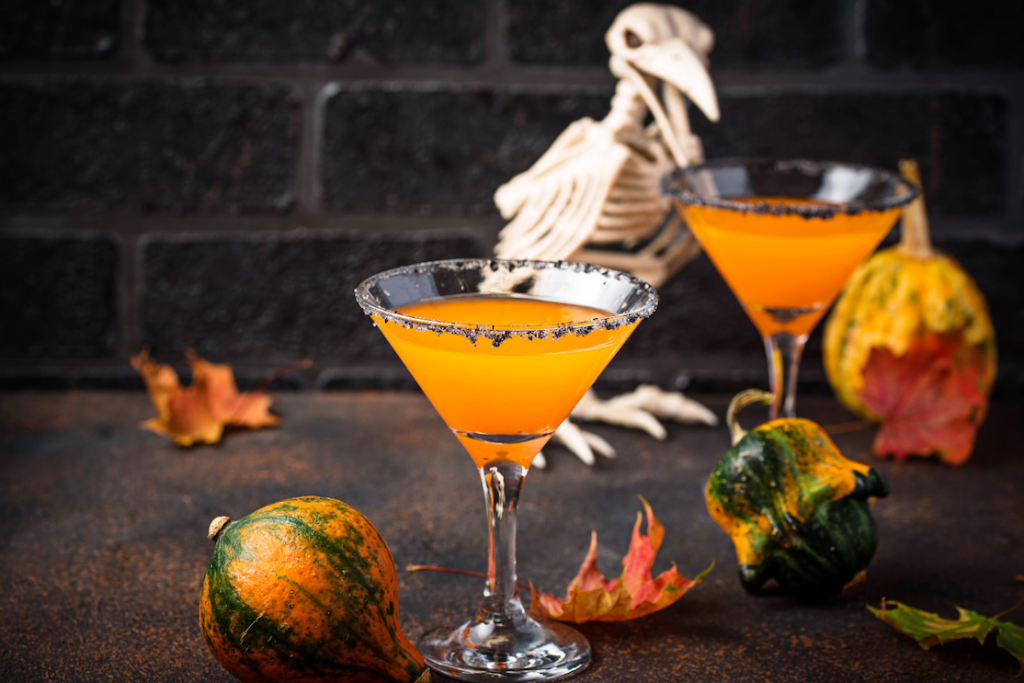 Spooky Mocktails: Fun and Frightful Drinks for All Ages
For those who prefer non-alcoholic potions, spooky mocktails offer a thrilling alternative. Crafted with the same creativity as their alcoholic counterparts, these frightful drinks are perfect for children and designated drivers alike. Utilise coloured syrups or food colouring to give your mocktails an eerie hue, and add gummy worms or plastic spiders for a creepy touch. Remember, the key to a successful spooky mocktail is to make it visually captivating, without sacrificing the flavours that keep your guests coming back for more.
Pumpkin Delights: Carving Halloween Horror into Your Dishes
Mastering the Art of Halloween Pumpkin Carving
Pumpkin carving is a Halloween tradition that goes hand in hand with spooky festivities. Take your carving skills up a notch by creating eerie and intricate designs that will leave your guests in awe. From sinister faces with menacing grins to haunted house silhouettes, allow your imagination to run wild. Don't forget to save the pumpkin seeds for a deliciously roasty snack or a crunchy topping for salads and soups.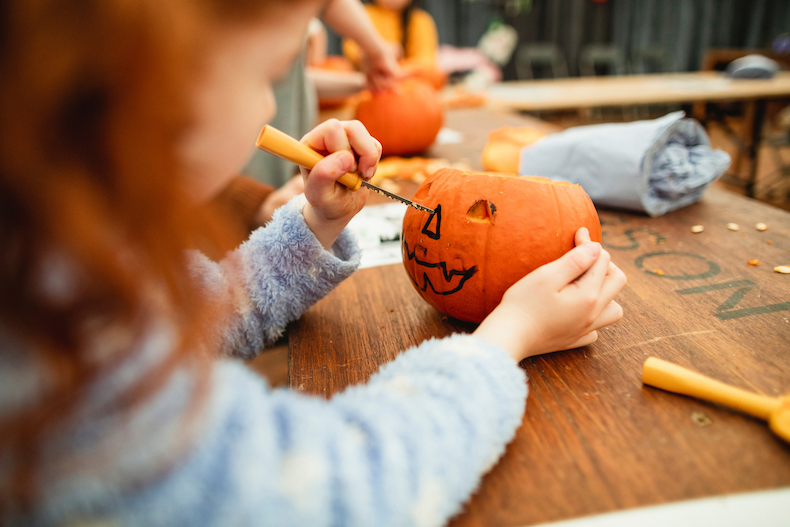 Cooking with Halloween Pumpkin
Pumpkins are not only meant for carving but also for flavourful culinary creations. Move beyond the traditional pumpkin pie and explore the endless possibilities of cooking with this versatile ingredient. From hearty pumpkin soups (see our recipe from last year!) and creamy risottos to savoury pumpkin ravioli and heavenly pumpkin bread, the rich earthy flavours of pumpkin add a touch of autumn to any dish. Embrace the natural sweetness and velvety texture of pumpkin to create unforgettable Halloween feasts.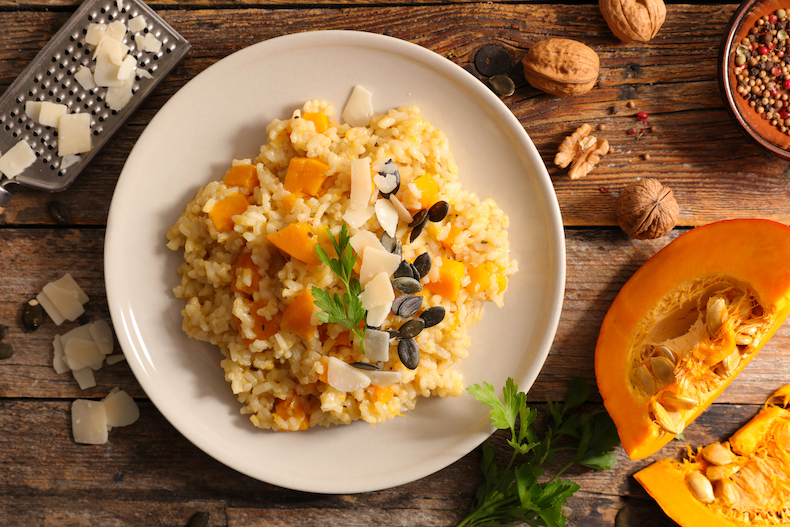 Petrifying Pastries: Baking Up Haunted Desserts
Bloodcurdling Cupcakes: Icing, Decorations, and Recipes
When it comes to Halloween desserts, bloodcurdling cupcakes take the biscuit. Elevate your baking skills by adding spooky icing designs and decorations to your cupcakes. Think ghosts, witches' hats, or spiderwebs spun from edible sugar. Experiment with flavours like red velvet or chocolate-cherry to match the haunting aesthetics. Get creative and let your inner pastry artist shine as you craft these frightfully delicious treats.
Sweet Screams: Crafting a Terrifyingly Delicious Halloween Cake
For the grand finale of your Halloween feast, a terrifyingly delicious Halloween cake is a must-have centrepiece. This monstrous creation can take the shape of a haunted mansion, a graveyard with gummy worm worms crawling out, or a silhouette of a wicked witch, depending on your baking skills of course! Create layers of flavours with devil's food cake, cream cheese frosting, and fillings like pumpkin mousse or blood orange curd. Let your imagination take flight as you construct a wickedly decadent cake to leave your guests in awe.
Conclusion
So, there we have it! If you're planning a Halloween party this year, or just want to take your usually Halloween delights to the next level, you've got some great ideas to work through, and trust us, the kids will thank you for it, especially the sweet treats.
Thanks for reading,
The Masons Arms Team.