Here at The Masons Arms in Gargrave, we're big fans of keeping it seasonal, and we change our menus seasonally to fully make the most of the abundance of British produce. There seems to be a national awareness day for most things these days, but this one really caught our eye because it gives us a chance to shout about one of our favourite ingredients, British asparagus. National Asparagus Day is on 23rd April, but it adorns our menus throughout the spring and summer months. Whether you're a seasoned pro at cooking with asparagus, or have never used it before, read on to discover the best ways to use this most British of ingredients.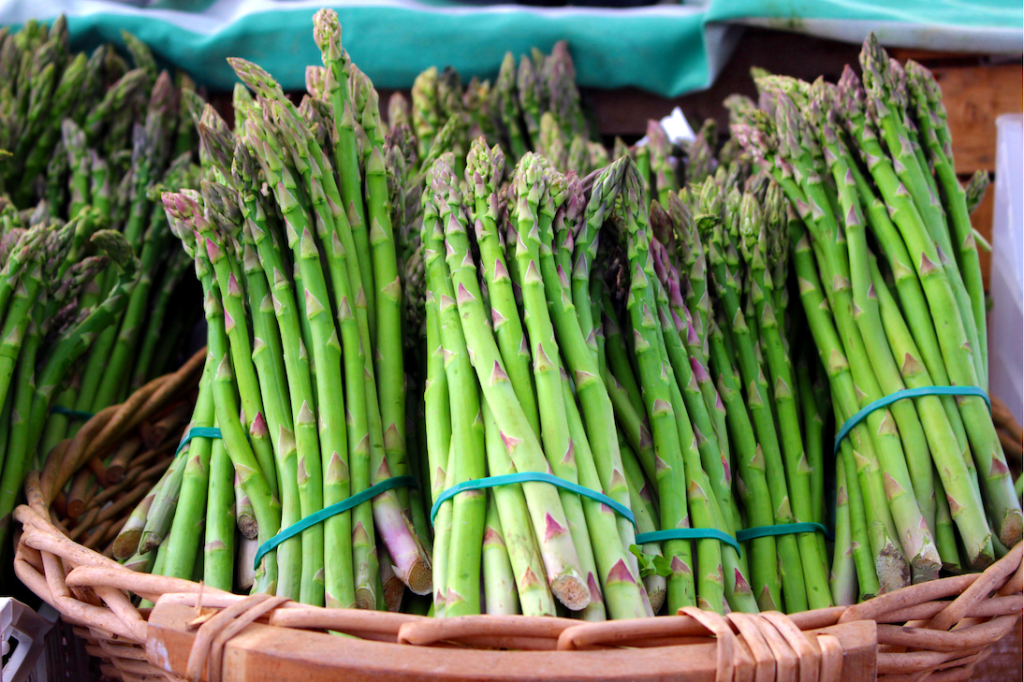 Asparagus is a popular vegetable around the world, and British asparagus is particularly renowned for its unique flavour and quality. British asparagus season starts in late April and continues until late June, making it a true delicacy during the spring months. In this blog, we'll delve into the history, benefits, and best uses of British asparagus.
History of British Asparagus
Asparagus is believed to have originated in the eastern Mediterranean region and was cultivated by the ancient Greeks and Romans. The vegetable made its way to Britain in the 16th century, and since then, British farmers have perfected its cultivation. Today, the UK is one of the largest producers of asparagus in Europe, and British asparagus is exported to countries around the world.
Benefits of British Asparagus
British asparagus is not only delicious but also packed with nutrients that are beneficial to our health. Asparagus is an excellent source of vitamins C, E, and K, as well as folate and fibre. It is also rich in antioxidants and contains anti-inflammatory properties. Asparagus is known to help with digestion, regulate blood sugar levels, and promote healthy skin and hair (no jokes here please!).
Best Uses of British Asparagus
Asparagus is a versatile vegetable that can be used in a variety of ways to create delicious and healthy meals. Whether you enjoy it roasted, sautéed, grilled, or steamed, asparagus is a great addition to any dish. Here are three ways to best use asparagus in your cooking:
Roasted Asparagus 
Roasting asparagus is a great way to bring out its natural sweetness and create a crispy texture. To roast asparagus, preheat your oven to 200°C and line a baking sheet with parchment paper. Rinse and trim the asparagus spears, and then toss them in olive oil, salt, and pepper. Spread the asparagus out on the baking sheet in a single layer, and then roast for 12-15 minutes, or until tender and slightly browned. Roasted asparagus can be served as a side dish or added to pasta dishes, salads, or pizzas for an extra boost of flavour.
Sautéed Asparagus
Sautéing is another popular method for cooking asparagus. Heat a tablespoon of olive oil in a pan over medium-high heat, add the asparagus spears and season with salt and pepper. Sauté for a few minutes until the asparagus is tender and lightly browned. Sautéed asparagus is perfect as a side dish or for adding to pasta dishes. It's also brilliant alongside some perfectly poached eggs and sourdough toast.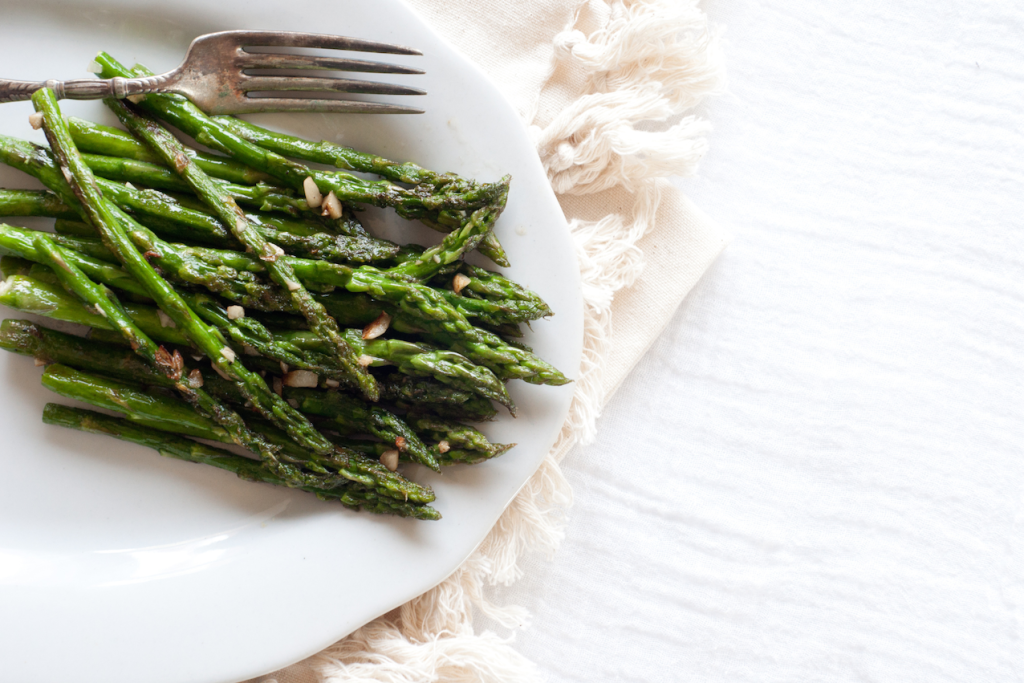 Steamed Asparagus
Steaming asparagus is a healthy and easy way to cook it, and it preserves the vegetable's natural nutrients and flavour. To steam asparagus, fill a pot with about an inch of water and bring it to a boil. Rinse and trim the asparagus spears, and then place them in a steamer basket over the boiling water. Cover the pot with a lid and steam for 5-7 minutes, or until the asparagus is tender. Steamed asparagus can be served as a side dish, added to omelettes or quiches, or tossed with pasta and a light sauce for a healthy meal.
British asparagus is a delicious and nutritious vegetable that is perfect for springtime dishes. Its delicate flavour and versatility in the kitchen make it a favourite among our chefs here at the pub in Gargrave and we hope we've inspired you to either try it on our menu or even cook it yourself at home. Whether grilled, roasted, steamed, or sautéed, British asparagus is sure to add flavour to any meal, or even take the limelight and be the main event of a meal.
Thanks for reading!
The Masons Arms Team