If you're planning a stay with us this Summer, we can't wait to welcome you to the village of Gargrave, and in particular into our pub and bed & breakfast, The Masons Arms. We wanted to put together a concise 'What's On' guide for you to highlight the key events in what is our closest town, and 'Gateway to the Dales', Skipton.
If you've visited Skipton before, you'll know that you're never short of things to do in the town. From exploring the plethora of independent shops and café's to experiencing the hustle and bustle of Skipton Market which takes over the high street on Mondays, Wednesdays, Fridays, and Saturdays. Not only that, but there's also the Leeds & Liverpool Canal which meanders through the town centre, (and through Gargrave as well!) where you can take a relaxing boat trip or gentle stroll down the towpath. However, what we wanted to focus on here is the main summer events which Skipton is famous for (and a couple of new ones!), so without further ado, lets dive in!
Queen's Platinum Jubilee Big Lunch Street Party – 5th June
Celebrations like this don't come around all that often do they, so it would be a crime not to mark the occasion in style. Thankfully, you can do just that in Skipton, at the Queen's Platinum Jubilee Big Lunch which is being hosted by Skipton Town Council on Sunday 5th June. The Big Lunch is intended to bring different parts of community together. This year, much of the country will be tying in the Jubilee celebrations with The Big Lunch to mark the Queen's 70 years on the throne. The event will take place on Skipton High Street where there will be a street party vibe with the streets been adorned with chairs and tables, a stage with live music and entertainment, as well as a variety of stalls with traders and food and drink venders. It will be a fantastic event, and it's totally free!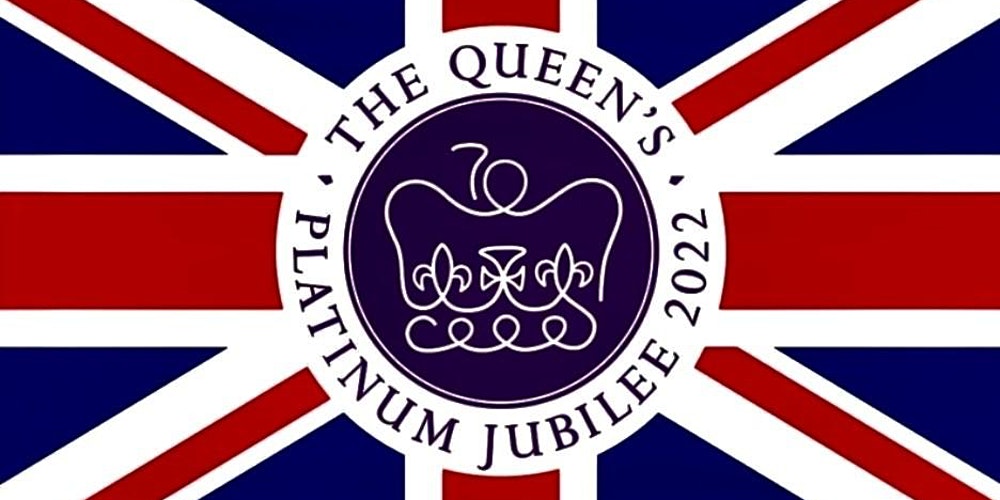 Skipton Sheep Day – 26th June
This event is certainly unique! But it's definitely not to be missed. It's one of the busiest days of the year in the town, bringing between 15,000 – 20,000 people each year. Obviously due to the COVID-19 Pandemic, the event was cancelled in 2020 and 2021, so this year you can expect it to be bigger and better than ever as we return to some kind of 'normal'!
The inaugural event took place way back in 2000, to showcase rare breeds of sheep, in order to help the farming industry which was struggling at the time. Nowadays, it has much more of a festival vibe with a variety of Arts and Craft stalls, The Famous Sheep Show itself, a Petting Zoo, as well as Live Entertainment. Best of all, it's completely free to attend and is enjoyed by locals and visitors alike.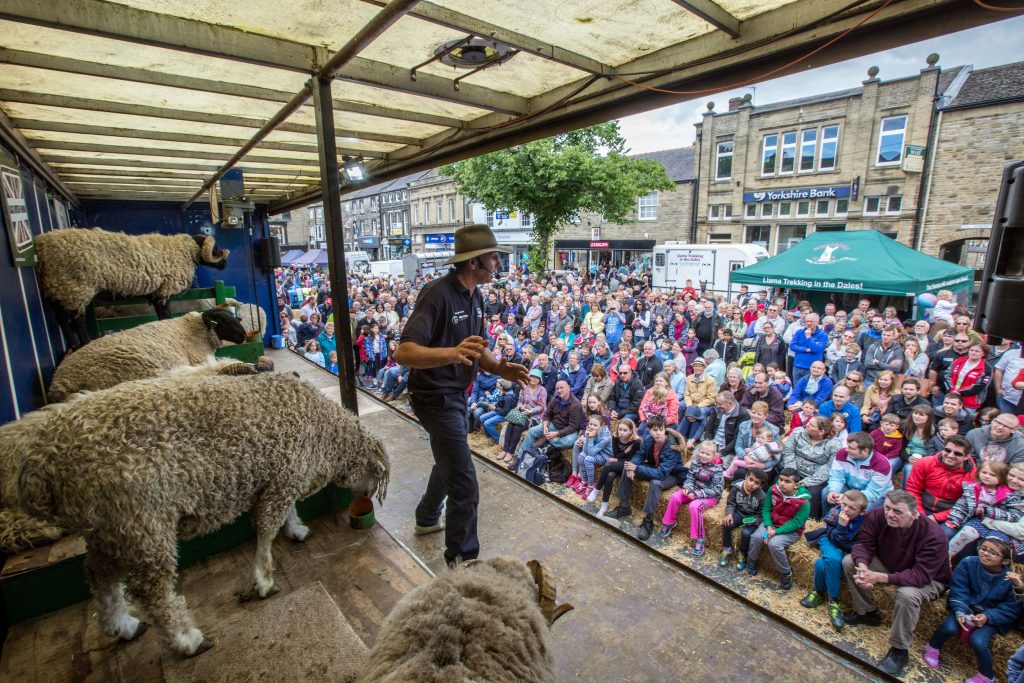 The Yorkshire Dales Food & Drink Fest – 23rd & 24th July
This is an event which seems to get bigger and better every year. If you're a foodie, you really need to get a ticket for this one! Taking place at Funkirk Farm which is around a 7 minute drive from us, the fields get taken over by a whole host of artisan food and drink producers. By far the stand out attraction of this event is the attendance of celebrity chefs The Hairy Bikers, and James Martin. They both do live food demos on the main stage to go along the demonstrations from chefs from AA Rosette Restaurants from across the region. There is also cookery masterclasses and workshops for you to get your teeth into, as well as a vintage funfair, crafting demonstrations, and activities to keep the children entertained for hours! You can buy tickets here.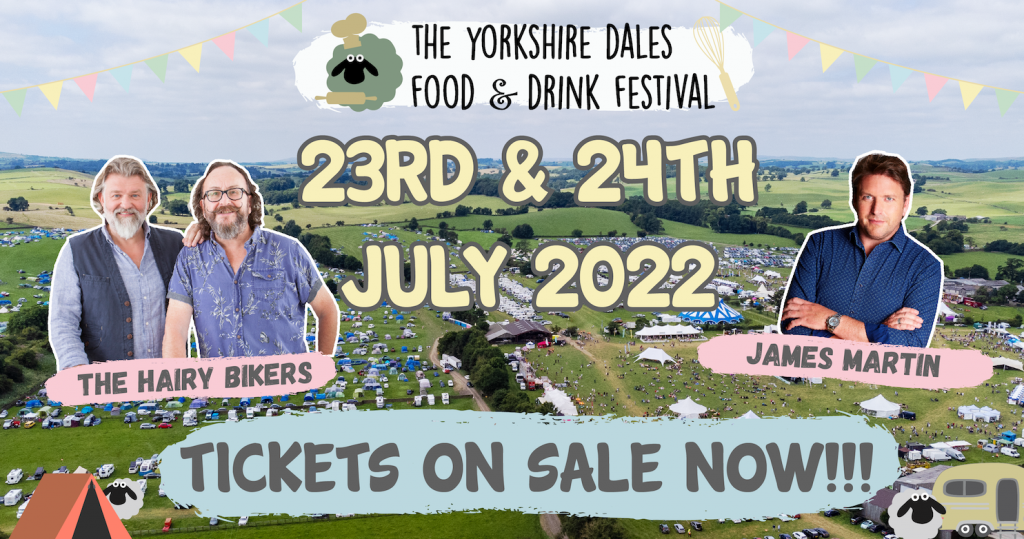 Gateways Festival 23rd & 24th July
This was a new festival for Skipton in 2021 and it returns to Aireville Park in 2022 with a massive line up of bands you could quite easily see at Leeds Festival, never mind here in little old Skipton! You can enjoy artists such as Jake Bugg, The Charlatons, Cast, The Sherlocks and many more besides! There are three stages in total across this two day event, so plenty of choice to keep everyone happy! This is very much a festival aimed at the whole family, as aside from the amazing artists, there's also plenty of food and drink stalls, arts and crafts activities, and even a funfair! Prices start from just £25.30 for children and £84.70 for adults, and you can buy tickets here.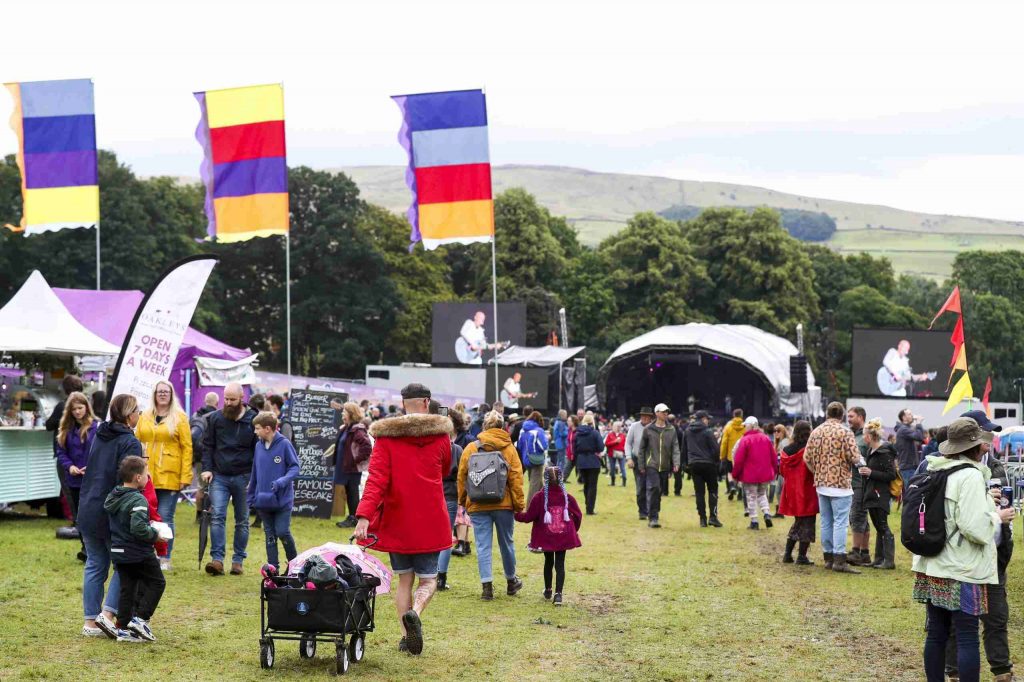 Summery
We hope there was something in our selection that stood out to you as being a potential 'must visit'! There's always something going on in and around Skipton, and we're sure they'll be other events added throughout the summer season. For example, we know Skipton Town Council are planning a Food & Drink Weekend on 13th& 14th August, details of which are yet to be confirmed.
Also, if you prefer a slightly quieter visit, we have also put together Our Top 5 Picks for Things to Do when Visiting Gargrave, where you can very much explore the local area at your own pace!
Whatever you end up doing during your stay with us, we're sure you'll enjoy it. And of course, our friendly team is always on hand to offer advice on areas to see while you're with us in Gargrave.
Thanks for reading,
The Masons Arms Team